---
Bond Girls
<![if !vml]>
<![endif]><![if !vml]>
<![endif]><![if !vml]>
<![endif]><![if !vml]>
<![endif]><![if !vml]>
<![endif]><![if !vml]>
<![endif]><![if !vml]>
<![endif]><![if !vml]>
<![endif]><![if !vml]>
<![endif]><![if !vml]>
<![endif]><![if !vml]>
<![endif]><![if !vml]>
<![endif]><![if !vml]>
<![endif]><![if !vml]>
<![endif]><![if !vml]>
<![endif]><![if !vml]>
<![endif]><![if !vml]>
<![endif]>
---
DR NO
---
Ursula Andress (born 19 March 1936) is an actress. She was born in Ostermundigen, Berne, Switzerland.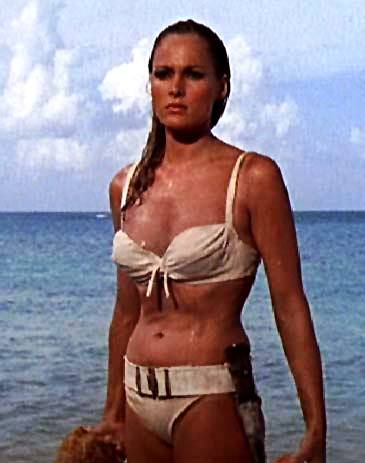 Andress was a major sex symbol of the 1960s. Fluent in English, French, Italian, German and Swiss-German, she appeared as "Honey Ryder", James Bond's object of desire in Dr No (1962), the first James Bond film.

Her stunning good looks served her well, as her introduction in Dr No became one of the most famous Bond moments. Rising out of the Caribbean Sea singing a beautiful Calypso and tossing back her blonde hair, she spots Bond. "What are you doing here?" she asks. "Looking for shells?"

"No," replies Bond, admiring her suntanned body barely covered in a white bikini, "I'm just looking."

Andress co-starred with Elvis Presley in the 1963 film, Fun in Acapulco and she also appeared in the parody Bond movie Casino Royale (1967) as Vesper Lynd, occasional spy, who persuades Evelyn Tremble (Peter Sellers) to carry out a mission. Her heavy accent was dubbed over by Monica Van Der Syl in Dr No, but she used her own voice in Casino Royale.

She was married only once, in 1957 to actor / director John Derek. The marriage ended in a divorce in 1966. Derek then went on to marry the Andress look-alike, Bo Derek. In 1980 she had a son with actor Harry Hamlin.

In 1995, Ursula Andress was chosen by Empire magazine as one of the "100 Sexiest Stars in film

history."
---
Eunice Gayson is a British actress born in London, England on March 17, 1931. Best known as James Bond's fetching girlfriend in the first two bond films Dr No and From Russia With Love. Originally,

Gayson was going to be cast as Miss Moneypenny, but the part went to Lois Maxwell instead.
---
FROM RUSSIA WITH LOVE
---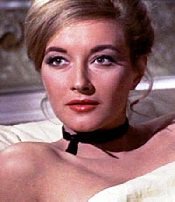 Daniela Bianchi (January 31, 1942) is an actress, best known as Tatiana "Tanya" Romanova in the James Bond movie From Russia With Love.

Born in Rome, she was a runner-up in the 1960 Miss Universe contest. Her film career began in 1958, however, the only movie she made in English was 1963s From Russia With Love, in which her voice was dubbed by Barbara Jefford.

She made a number of movies after From Russia With Love, the last being

Scacco Internazionale in 1968.
---
GOLDFINGER
---
A glamorous blonde actress who appeared in many British black and white comedies in the fifties and onwards, Eaton was born on 12 January 1937 in London. Throughout her career, she has appeared with many of the main British male comedy stars from the period including Jimmy Edwards, Max Bygraves, Bob Monkouse and Arthur Askey. Her female co-stars included Peggy Mount, Thora Hird and Dora Bryan among others. In any British film featuring comedy actors like Kenneth Connor she's liable to turn up as the glamorous love interest.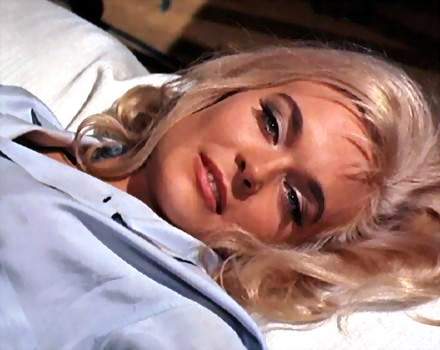 Early roles include Three Men In A Boat (1956) and Date with Disaster (1957), starring with American Tom Drake. She also worked with The Crazy Gang in Life Is a Circus (1958). Later she starred in an entertaining version of Ten Little Indians (1965), co-starring American singer and actor Fabian. She also appeared in several early Carry On films, but did little TV work.

However, undoubtedly Eaton's most famous role was that of Jill Masterson in the 1964 James Bond film Goldfinger. Her character's demise, being painted head to toe in gold paint and suffering "skin suffocation", became an iconic image of the film and inadvertently lead to the creation of an urban legend concerning both the method of death and the actress' own fate. Ms Eaton, very much alive, later appeared in a 2004

episode of the TV documentary series Mythbusters to help debunk the legend.
---
Pussy Galore is a fictional character from the James Bond film and novel Goldfinger. In the film she is played by Honor Blackman of The Avengers fame.

In the film, Pussy Galore is Auric Goldfinger's personal pilot and commander of "Pussy Galore's Flying Circus". Her main objective in the film is to have her flying circus dispense an airborne nerve gas over Fort Knox so that Goldfinger and his communist Chinese allies can break into the US gold bullion depository at Fort Knox, Kentucky and detonate a nuclear weapon.

Bond with the help of Pussy Galore, foils Goldfinger's plan by having her not spray the nerve gas over Fort Knox thus allowing the US Army to close in around Goldfinger and stop his

operation.
---
Honor Blackman (12 December 1927) is a British actress. She is mostly remembered for the roles of Cathy Gale in The Avengers and as Bond girl Pussy Galore in Goldfinger.

Blackman trained as an actress at the Guildhall School of Music and Drama in London. In 1963, she married the actor, Maurice Kaufmann, and they appeared together in the film, Fright (1971); they divorced in 1975. Following her early career as a glamorous leading lady, she returned to television in the ITV sitcom, The Upper Hand, during the 1990s.

A song she recorded with Patrick MacNee in the 1960s, "Kinky Boots", was a surprise hit in 1990 after it was played incessantly by Radio 1 breakfast show presenter Simon Mayo.

In September 2004 she briefly joined the Coronation Street

cast.
---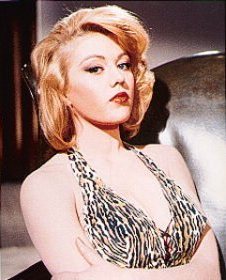 Margaret Nolan a.k.a. Vicky Kennedy (August 1, 1943) is a British glamour model and actress. Born in Hampstead, London to Irish parents, she adopted the name Vicky Kennedy when she burst onto the "glamour" scene in the early 60s. Her best work was with Harrison Marks in Kamera and other magazines. She later reverted to her birth name of Margaret Nolan and brought her special sparkle to a number of films, including the James Bond film Goldfinger and the film Carry On Girls.

She is now said to be leading a rural existence in Portugal or Spain, her having "gone to ground" being much mourned by a number of devoted

"true believers".
---
THUNDERBALL
---
Claudine Auger (born April 26, 1942 in Paris) was a former Miss France and actress during the 1960s and

onwards. Her most famous role was as Bond girl "Domino" in the James Bond film Thunderball.
---
ON HER MAJESTY'S SECRET SERVICE
---
Tracy Bond (Teresa di Vicenzo)

Tracy Bond is a fictional character in the James Bond film and novel On Her Majesty's Secret Service. Born Teresa Draco in 1943, she married and divorced Italian count Giulio di Vicenzo, then married British secret service agent Commander James Bond in 1969. She was later killed the same day in a drive-by shooting by Ernst Stavro Blofeld and Irma Bunt.

The role of Tracy Bond was played by actress Diana Rigg.
---
Dame Diana Rigg (born July 20, 1938) is a British actress.

She is particularly known for her role in the British 1960s television series The Avengers, where she played the sexy secret agent Emma Peel. Her career in film, television and the theatre has been wide-ranging, including roles in the Royal Shakespeare Company between 1959 and 1964. Her professional debut was in The Caucasian Chalk Circle in 1955.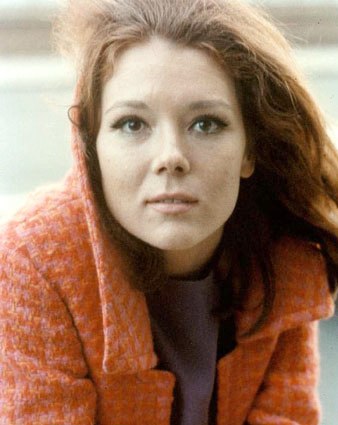 After leaving The Avengers she returned to the stage, including playing two Stoppard leads, Ruth Carson in Night and Day and Dorothy Moore in Jumpers. A nude scene with Keith Michell in Abelard and Heloise led to a notorious description of her as "built like a brick basilica with too few flying buttresses." In 1986, she took a leading role in the West End production of Stephen Sondheim's musical, Follies.

On the big screen, she became a Bond girl in On Her Majesty's Secret Service (1969) playing Tracy Bond. Her character, to date, is the only girl to officially marry James Bond. Her other films include The Assassination Bureau (1969), Theatre of Blood (1973) and A Little Night Music (1977).

In the 1990s she had triumphs with roles at the Almeida Theatre in Islington (north London), including Medea in 1993, Mother Courage in 1995 and Who's Afraid of Virginia Wolf? in 1996. On television, she has appeared as Mrs Danvers in Rebecca and as the amateur detective Mrs Bradley in a series of mysteries.

Rigg was created CBE in 1987 and knighted in 1994. Dame Diana was born in Doncaster in Yorkshire and lived in India between the ages of two and eight. She was married to Menahem Gueffen, an Israeli painter, from 1973-76, and to Archibald Stirling (a.k.a. Archibald Hugh Stirling of Keir), a theatrical producer, former officer in the Scots Guards, and a member of one of Scotland's grandest families, from 1982-90. By Stirling she has a daughter, Rachael Atlanta Stirling (born 1977), who is also now an actress.

Since 1989 she has hosted the PBS television series Mystery!, taking over from Vincent Price.
---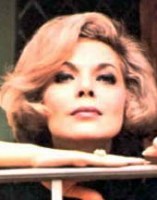 Catherina Schell von Bauschlott (born July 17, 1944) is a Hungarian-born actress who rose to fame in various British film and television productions in the 1960s and 1970s. She acted under the name Catherine von Schell early in her career, but is best known by the name Catherine Schell.

Among her best-known early films were Moon Zero Two, a science fiction drama from 1969, and a small role in the James Bond film, On Her Majesty's Secret Service that same year. In the 1970s, she appeared in Return of the Pink Panther among other films before taking her most popular role as Maya in the cult Gerry Anderson science fiction television series Space: 1999.

Schell's acting career continued into the mid-1990s, after which she retired from acting and opened a

small hotel in France which is a popular destination for fans of Space: 1999.
---
DIAMONDS ARE FOREVER
---
Jill St. John, born August 19, 1940 in Los Angeles, California, United States, is a film and television actress.

Born Jill Arlyn Oppenheim, her major film roles occurred during the 1960s and early 1970s, including the James Bond film, Diamonds Are Forever. In 1960, she married wealthy playboy and F1 driver Lance Reventlow but they divorced a few years later.

She is currently married to the actor Robert Wagner.
---
Svetlana Zacharenko-Gurdin (born March 1, 1946), better known as Lana Wood, is an American actress of Russian parents. She is the sister of the late Natalie Wood and of Olga Gurdin.

Lana Wood's parents were Russian, but they grew up far from their homeland: Her father lived in Vancouver, British Columbia, Canada, while her mother grew up in a Chinese province. After marriage, they settled in Santa Monica, California, where Lana was born.

Lana and Natalie Wood were fans of director Sam Wood, from whom Natalie took her new last name. When the sisters made The Searchers, in 1956, Lana's mother was asked under what last name should Lana be credited and she agreed it would be best if she could be credited as Lana Wood.

Lana Wood is best remembered for her work as Plenty O'Toole in the 1971 James Bond film, Diamonds Are Forever. Nevertheless, she participated in more than twenty other films or television shows through her career. She retired from acting in 1982, concentrating on her career as a producer. She has been involved in more than twenty productions.

Lana Wood has one daughter, a grandson and a granddaughter.
---
LIVE AND LET DIE
---
Joyce Penelope Wilhelmina Frankenberg OBE (born February 15, 1951) is a British actress who took the stage name of Jane Seymour at age seventeen. A Bond girl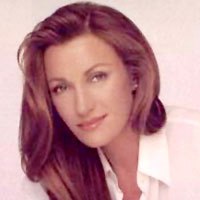 in Live and Let Die (1973), she is probably best known today as the star of television's Dr Quinn, Medicine Woman, of which she was also executive producer. She has had a long career in both film and television going back to 1969. Her first major role was as Emma Callon in The Onedin Line.

Seymour was named an Officer of the Order of the British Empire (OBE) by Queen Elizabeth on New Year's Eve, 1999.

She is mother to twin sons by actor James Keach (her fourth and present husband). The twins were named "Johnny" and "Kris" after family friends Johnny Cash and Christopher Reeve (with whom she starred with in Somewhere in Time). She is also mother to a son and daughter by David Flynn (her third husband).

She became a US Citizen on February 11, 2005.
---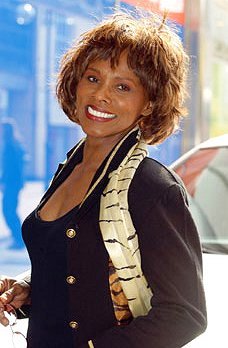 Gloria Hendry (born March 3, 1949) is an actress.

She was born in Winter Haven, Florida, and raised in Newark, New Jersey. She became a Playboy Bunny and sometime star of Blaxploitation movies during the early 1970s, including a role as the wife of film gangster Tommy Gibbs in the 1973 movies Black Caesar and its sequel Hell Up in Harlem.

She is most well known for the part as Bond girl Rosie Carver in the movie Live and Let Die. She became the first African-American Bond girl and in South Africa love scenes between her and Roger Moore were cut because of

apartheid.
---
Madeline Smith (born on 2 August 1949) is a British actress / comedienne who was a model in the 1960s and appeared in many 1960s / 1970s comedy films and television series and Hammer horror films.

Her TV credits included The Two Ronnies, Clochmerle and Through The Looking Glass and her most notable films included The Vampire Lovers, Up Pompeii, The Amazing Mister Blunden and Roger

Moore's first James Bond film Live and Let Die.
---
THE MAN WITH THE GOLDEN GUN
---
Britt Ekland (born October 6, 1942) is a Swedish actress, born in Stockholm.

Britt Ekland became famous as a result of her whirlwind romance with British actor and comedian, Peter Sellers, who proposed after seeing her photograph in the paper; they had one daughter, Victoria, before divorcing. She later had a much-publicised romance with "bad-boy" rock star Rod Stewart, and in 1984 she married rock musician, Slim Jim Phantom, who was almost twenty years her junior; they also divorced.

She appeared in the 1974 James Bond movie The Man with the Golden Gun. Other film appearances include The Night They Raided Minsky's,

Get Carter and The Wicker Man.
---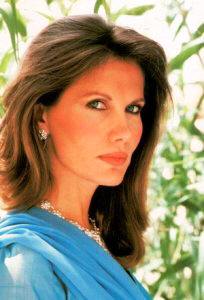 Maud Adams (born in Sweden February 12, 1945, as Maud Solveig Christina Wikström), is an actress. She has played in two James Bond movies: as a Bond girl in The Man with the Golden Gun, and as the title character in Octopussy. She also had a cameo appearance in A View to a Kill. Something Adams enjoyed about working in 007 was that she had a Swedish co-star on both films. Kristina Wayborn as Magda in Octopussy and Britt Ekland as Mary Goodnight in The Man With The Golden Gun.

Adams has appeared in various other movies in minor and starring roles, but her

roles in the Bond movies have given her widest exposure.
---
THE SPY WHO LOVED ME
---
Barbara Bach (born August 27, 1947) is Beatle Ringo Starr's wife and a legendary Bond girl from the James Bond movie The Spy Who Loved Me, in which she co-starred with actor Roger Moore.

Bach was born Barbara Goldbach in Queens, New York. When she was sixteen, Bach left school to become a model, rising to the ranks of top models when she reached seventeen. At the age of eighteen, she married Augusto Gregorini and they had two children in Italy, one of them singer-songwriter Francesca Gregorini. She had several small roles in Italian films. She separated from Augusto in 1975 and moved back to the United States.

In 1977, Barbara Bach's role as Anya Amasova in The Spy Who Loved Me instantly catapulted her into stardom as an international sex symbol. Her part is considered the most important ever created for any female Bond protagonist.

Ringo Starr and Bach crossed paths on the set of Caveman in 1980. On April 27, 1981 Barbara became the second Mrs Richard Starkey. In recent years, Barbara has accompanied

Ringo on his tours.
---
MOONRAKER
---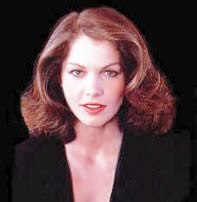 Lois Cleveland Chiles (born April 15, 1947) is a United States actress who is best remembered for appearing as the Bond girl Dr Holly Goodhead in the 1979 James Bond film Moonraker.

Chiles was born in Houston, Texas and raised in Alice. She has appeared in films such as Coma, The Way We Were and Broadcast News as well as appearing in television shows such as playing a villain in Hart To Hart, Dallas and Murder, She Wrote.

She currently teachers teacher classes at the University of Houston.
---
Corinne Clery (born March 23, 1951) is a French actress.

She first came to prominence in the controversial film The Story of O (1975) and is famous for being the Bond girl Corinne Dufour in the James Bond film Moonraker (1979). She also starred opposite Barbara

Bach and Richard Kiel in The Humanoid.
---
FOR YOUR EYES ONLY
---
Carole Bouquet (born 18 August 1957) is a French actress.

Internationally famous for her role as Bond girl Melina Havelock in For Your Eyes Only. Married to

French actor Gerard Depardieu.
---
Cassandra Harris (December 15, 1952 – December 28, 1991) was an Australian actress.

Born Sandra Colleen Waites in Sydney, Australia, she appeared in The Greek Tycoon (1978), Rough Cut (1980) and For Your Eyes Only as the ill fated mistress of Columbo (played by Topol).

She guest starred in several episodes of the television series Remington Steele with her husband Pierce Brosnan, to whom she was married from 1980 until

her death in Los Angeles, California from ovarian cancer.
---
Lynn-Holly Johnson (born December 13, 1958) Professional ice skater and actress.

She was nominated for a Golden Globe as a newcomer for the film Ice Castles in 1979 and went on to

play Bond girl Bibi Dahl in For Your Eyes Only.
---
A VIEW TO A KILL
---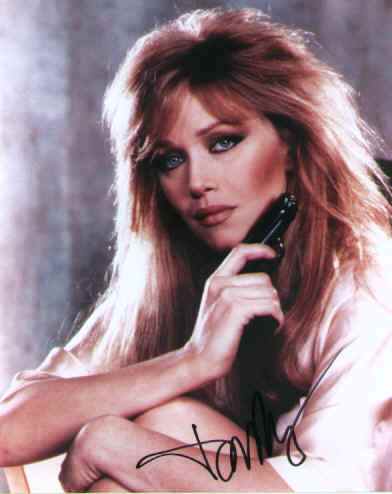 Tanya Roberts, born Victoria Leigh Blum, is an American actress.

Born in Bronx, New York, on October 15, 1954, she studied acting with Lee Strasberg and Uta Hagen, and supported herself in New York as an Arthur Murray dance instructor. She also appeared in television commercials for Clairol and Ultra Brite.

Her early appearances included a starring role on Charlie's Angels, and subsequent media attention led to her being featured on the cover of People, as well as later roles in The Beastmaster and A View to a Kill. She starred on

That 70s Show from 1998 to 2001.
---
May Day is a fictional character in the James Bond film A View to a Kill, played by actress Grace Jones.

May Day is the henchman and lover of chief villain Max Zorin. She is portrayed as the head of an all-female group of guards for Zorin. She also has superhuman strength; in one scene, she memorably lifts a man over her head with no apparent effort.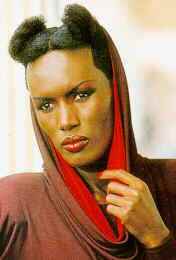 Early in the film, she kills Bond's French contact using a poisoned stage prop. Bond then goes on a memorable chase to try to track her down. She first climbs the Eiffel Tower, with Bond in pursuit, and then parachutes from the structure. Bond then tries to follow her in a car, but she eventually gets away.

May Day and Bond next encounter one another at Zorin's horse farm during his annual thoroughbred sale. The two share an intimate evening, but shortly afterwards, she kills Bond's MI6 companion Sir Godfrey Tibbett while he is taking a Rolls-Royce through a car wash, and then collaborates with Zorin to try to drown Bond in that car.

She is one of a select few henchmen to switch sides during a Bond film. The switch comes after Zorin floods a mine near Silicon Valley which he is using in his scheme to destroy the region, thereby cornering the market in microchips. Bond and companion Stacey Sutton try to escape the mine, with May Day in pursuit; Sutton gets away, but Bond and May Day fall into the floodwaters.

Once the waters start to subside, the two wind up together again, and see the bodies of some of her colleagues. She is immediately angry at Zorin, and is more than willing to help Bond foil Zorin's plan. The pair then go to a fault where Zorin has set a nuclear bomb whose detonation would cause a massive earthquake that would lead to the flooding of Silicon Valley. She uses her strength to lower Bond to the bomb, lift Bond and the bomb back to the surface, and put the bomb on a handcar to send it out of the mine on an existing railroad line. However, the brakes on the car malfunction and unexpectedly activate. May Day realises that the bomb can only be removed from the mine if she stays on the car and holds the brakes open. Bond tries to get her to jump and save herself, but she tells Bond about the brake problem. Her last words to Bond are "Get Zorin for me!"

As Zorin and his remaining henchmen are sitting in an airship over San Francisco Bay, looking at the culmination of their plan, they suddenly see May Day exiting the mine with the bomb. Zorin suddenly says "May Day!", and the camera then changes to focus on her giving Zorin a defiant stare. The bomb

then explodes, killing her, but foiling Zorin's master plan.
---
Grace Jones (May 19, 1952) born Grace Mendoza, in Spanish Town, Kingston, Jamaica is a model, singer and actress.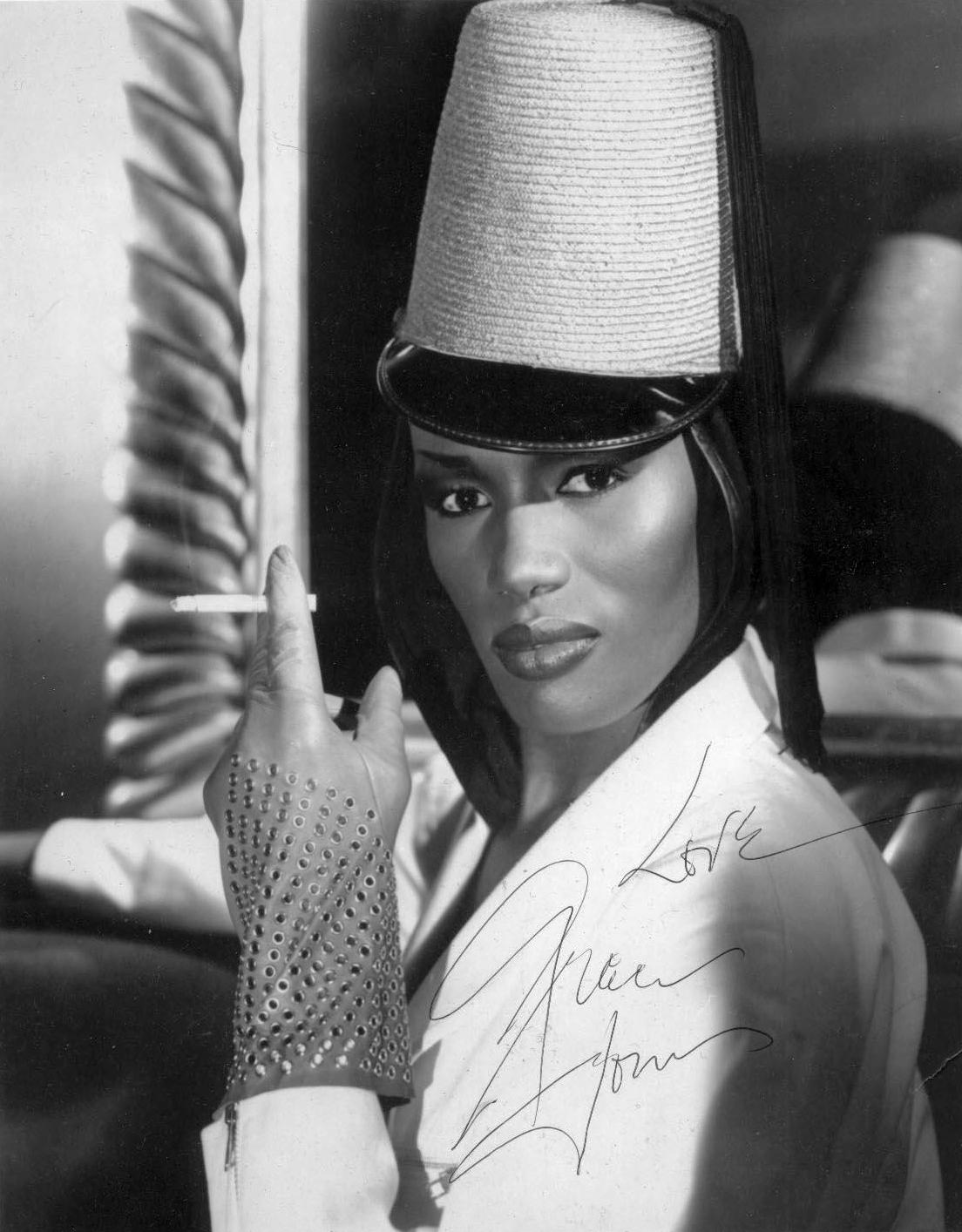 Jones is known for her post-modern costuming and performance, at which she dressed in men's clothing and gorilla suits. She gained a reputation for temperament after she physically attacked British chat show host, Russell Harty, because he turned his back on her to speak to another guest.

Musically, she began singing disco, then moved on into quirky pop and reggae, featuring big names in Jamaican music on albums such as Nightclubbing. Later, she recorded hip-hop flavoured dance music.

She was a Bond girl in A View to a Kill, a 1985 movie in the James Bond series of films. She later had a role in the 1992 Eddie Murphy film Boomerang. In 1986 she was a vampire in the film Vamp. Earlier in her acting career, she starred alongside future governor of California Arnold Schwarzenegger and NBA legend Wilt Chamberlain in 1984's Conan the Destroyer.

She appeared in the September 1987 issue of Playboy magazine.
---
Alison Doody (born January 1, 1966 in Dublin, Ireland) is an Irish actress and the youngest of three children.

She was forced to pull out of the role of Éowyn in Peter Jackson's The Lord of the Rings movie trilogy when she became pregnant. Miranda Otto took over the role. She is probably best known for her portrayal of Dr Elsa Schneider in Indiana Jones and the Last Crusade and Jenny Flex in the James Bond

film A View to a Kill.
---
THE LIVING DAYLIGHTS
---
Maryam d'Abo (born December 27, 1960) to a Georgian mother and Dutch father is an actress. Her first notable performance was as Kara Milovy in the 1987 James Bond film, The Living Daylights, followed by a well-received role as an alien visitor in the science fiction television miniseries, Something is Out There, which was followed by a short-lived series of the same name. She is first cousin to the singer, Mike d'Abo and second cousin to actress Olivia d'Abo.

In 2002, d'Abo co-wrote Bond Girls Are Forever, a tribute to an elite club of women that have played the role of a "Bond girl". The book later became a DVD exclusive documentary featuring d'Abo and other famed Bond girls, including Ursula Andress. The documentary was released as a

gift with the purchase of Die Another Day on DVD.
---
LICENCE TO KILL
---
Talisa Soto (real name Miriam Soto born March 27, 1967 in Brooklyn, New York) is a top model and actress of Puerto Rican descent.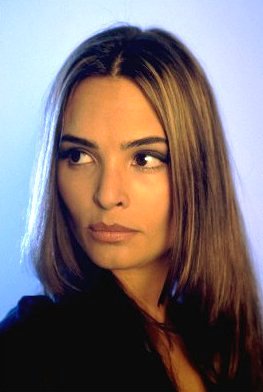 Talisa's parents immigrated from Puerto Rico in the 1950's and settled in Brooklyn, New York where she was born. Her parents moved to Massachusetts when she was just a child. Talisa's family was one of the few Puerto Rican families in her neighbourhood. She was raised and educated there but, she felt that people were prejudiced against her and she became a loner. Talisa landed her first modelling job in 1982, when she was fifteen years old. In 1985, she tried to sign up with the Ford Modelling Agency but, was rejected because she looked too "Latina". Talisa then went and signed with Click Model Management and headed for Europe. She established herself as one of the 1980's top model and was very busy modelling in Italy and France. She appeared on the covers of Vogue, Mademoiselle, Glamour and Self magazines.

In 1988, when Talisa returned to the United States, she auditioned and landed the role of India, in her feature debut Spike of Bensonhurst, a comedy which starred Sasha Mitchell and Ernest Borgnine. In 1989, she was cast as Lupe Lamora, in the James Bond movie Licence to Kill, starring Timothy Dalton and as Maria Rivera in The Mambo Kings.

In 1990, Talisa was chosen by People Magazine as one of the 50 Most Beautiful People in the World. In 1995, she was featured in the Sports Illustrated Swimsuit Issue. Talisa has participated in over twenty movies, among which are: Mortal Kombat (1995) as Princess Kitana; Piñero (2001) as Sugar, starring Benjamin Bratt; and Ballistic: Eck vs Sever (2002) as Ryne alongside Lucy Liu and Antonio Banderas.

Talisa has also made two television guest appearances in C-16: FBI.

Talisa married Costas Mandylor, in 1997 and they were divorced in 2000. She fell in love with Benjamin Bratt, whom she met while filming Piñero. They were married on April 13, 2002 and on December 6, 2002, she gave birth to their daughter Sophia Rosalinda Bratt. Talisa Soto lives with her family in Los

Angeles, California.
---
Carey Lowell (born February 11, 1961 in Huntington, New York) is an American actress.

Carey spent much of her childhood travelling with her father, who was a geologist. Immediately after high school, she was signed by the Ford Modelling Agency, as she would eventually take up modelling. She would model for such clients as Ralph Lauren and Calvin Klein before turning to acting.

Carey's notable acting roles include those of Bond girl Pam Bouvier in the James Bond movie Licence to Kill (1989) and Jamie Ross on the television dramas Law & Order and its spin-off, Law & Order: Trial by Jury.

Carey married actor Richard Gere in 2002, after dating for several years. The couple have a son, Homer James Jigme Gere, who was born prior to their marriage, in 2000. She was married to actor Griffin Dunne from 1989 to 1995, and

has a daughter from that marriage.
---
GOLDENEYE
---
Izabella Dorota Scorupco (born June 4, 1970) is an actress who appeared as a Bond girl in the James Bond film GoldenEye.

Scorupco was born in Bialystok, Poland to Lech and Magdalena. When she was only one year old her parents split up and Izabella came to live with her mother. In 1978 the two moved to Bredäng in Stockholm, Sweden. She learned to speak Swedish and English during this time, in addition to her native Polish.

She worked as a model and in 1989 she was discovered by director Staffan Hildebrand and starred in the movie Ingen kan älska som vi.

She was married to ice hockey player Mariusz Czerkawski between December 1996 and 2000. They have one daughter together, Julia (born September 1997). On January 30, 2003 she married American Jeffrey Raymond. Together they have a young son, Jacob (born July

24, 2003).
---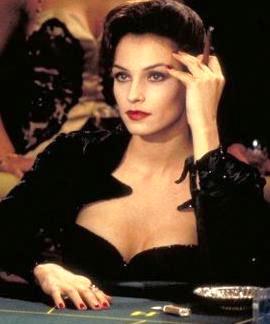 Xenia Onatopp is a fictional character in the James Bond film GoldenEye, played by actress Famke Janssen.

Onatopp, born in the Republic of Georgia when it was a part of the Soviet Union, was a fighter pilot in the Soviet Air Force. After the collapse of the USSR, she joined the crime syndicate Janus, led by renegade MI6 agent Alec Trevelyan. Early in the movie, Bond is involved in a car chase with her, meets her at a party and then places her under surveillance.

She encounters Bond two more times during the film, attempting to thigh-crush him on both occasions. The first time, Bond gets away and forces her to lead him to Janus. The second time is after he and Natalya Simonova, the only innocent survivor of the Severnaya attack, enter Cuba to stop Trevelyan.

Onatopp rappels from a helicopter onto Bond, who is just awakening, and quickly gains the upper hand in their battle. She gets Bond into position to crush his chest; just as Bond is ready to pass out from the pressure of her thighs, he connects the rope she rappelled down to her safety harness, and then grabs a nearby submachine gun and kills the helicopter's pilot. The chopper veers away, pulling Onatopp off Bond. She is then trapped in the fork of a tree, with her chest being crushed by her safety harness. She dies just before the chopper crashes. After Onatopp's death, Bond's quip to Natalya is

"She always did enjoy a good squeeze."
---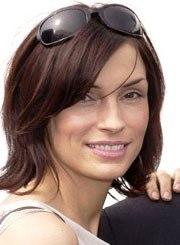 Famke Janssen (born November 5, 1965) is a Dutch actress.

Janssen was born in Amsterdam. When she moved to the US in 1984 she began her professional career as a model and worked for Yves Saint Laurent. After studying stagecraft at Columbia University she moved to Los Angeles where she appeared in guest roles on TV series (such as Star Trek: The Next Generation and Melrose Place). Soon after, she appeared in the first Pierce Brosnan James Bond film GoldenEye making an impression on the cinema world as Xenia Onatopp. She is best known for her roles in Lord of Illusions,

Rounders, X-Men, Deep Rising and X2.
---
TOMORROW NEVER DIES
---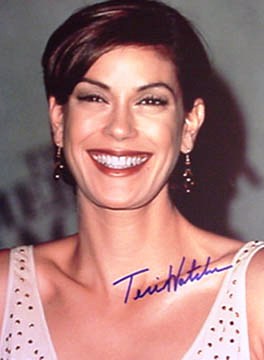 Teri Lynn Hatcher (born December 8, 1964 in Sunnyvale, California) is an American actress.

Teri Hatcher studied acting at the American Conservatory Theatre. One of her early jobs was as a San Francisco 49ers cheerleader / dancer in 1984. While probably most noted for playing Lois Lane in the television series Lois and Clark: The New Adventures of Superman, she was also in Spy Kids, the 1997 James Bond movie Tomorrow Never Dies and many other movies.

She has also made guest appearances in Star Trek: The Next Generation and Seinfeld, and had a recurring role in MacGyver as his young friend, Penny Parker. In addition, Hatcher also appeared in a series of popular Radio Shack television commercials alongside NFL Hall of Fame Howie Long. She now stars as the single mother Susan Mayer on Channel Seven's Desperate Housewives, a role for which she won the Best Actress in a Musical or Comedy Golden Globe Award in January 2005.

In 1994, she married actor Jon Tenney. They had a daughter, Emerson Rose, and later divorced.
---
Dato' Michelle Yeoh (born August 6, 1962) is a Hong Kong-based actress and dancer. Yeoh is a Chinese Malaysian born in Ipoh, Malaysia.

Despite having no formal martial arts training, Yeoh is best known for her roles in action and martial arts movies (notably The Heroic Trio 1993, Wing Chun 1994 and Police Story 3 1992). She relies on her dance training and instructors, and does many of her own stunts. She is one of the few women Jackie Chan allows to do her own stunts in his movies; they first worked together on a commercial in 1984.

Yeoh learned English and Malay before Chinese (Cantonese dialect), and still cannot read Chinese. In some of her early films, she recited her dialogue by rote.

In 2001, Yeoh was given the title of Dato' by the Sultan of Perak, her native state. Dato' is an honorary Malaysian title somewhat like an English knighthood, and it lies below the ranks of Dato' Seri, Tan Sri and Tun.

Like many other Hong Kong stars, Yeoh has attempted to break into Hollywood. Despite starring in the James Bond film Tomorrow Never Dies (1997) and the popular Crouching Tiger, Hidden Dragon (2000), which also starred Zhang Ziyi, she has not won a mainstream audience in the English-speaking world.

In October 2004, Yeoh denied reports she was engaged to Formula One Scuderia Ferrari team principal Jean

Todt.
---
THE WORLD IS NOT ENOUGH
---
Sophie Marceau (November 17, 1966) is a French actress.

Born Sophie Danièle Sylvie Maupu in Paris, France, at the age of fourteen she played in the teenager movie La Boum (1980). Overnight, the film elevated her to teenage idol status in France and many other European countries. In 1983, she was honoured with a Cesar Award, France's equivalent of an Oscar, for "Most Promising Actress".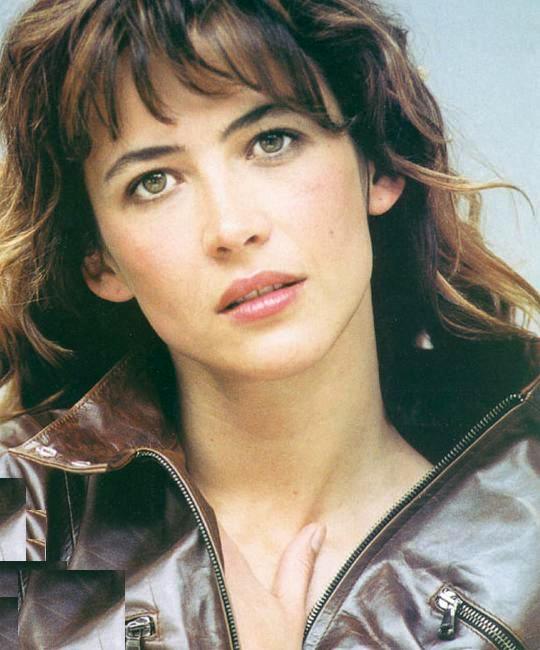 Two years later the less funny but more sentimental sequel La Boum 2(1982) increased her popularity further. At age sixteen she played a more demanding role in Form Saganne (1984), where her partners were Gerard Depardieu and Catherine Deneuve. The same year she played with Jean-Paul Belmondo in Joyeuses Pâques (1984).

She showed her dramatic skills in films directed by her long-time companion, director Andrzej Zulawski: L'Amour braque (1985), Mes nuits sont plus belles que vos jours (1989), La Note bleue (1991) and La Fidélité (2000).

Marceau rose to international stardom playing the part of Princess Isabelle in Mel Gibson's epic Braveheart (1995). Following this success, she appeared in A Midsummer Night's Dream (1999) and as a Bond girl in the James Bond film The World Is Not Enough (1999).

Marceau wrote a semi-autobiographical novel Telling Lies (2001), and tried directing, as well. Making her directorial debut in a feature film, Sophie Marceau was awarded "Best Director" by the jury of the 2002 Montreal World Film Festival for her film Parlez-moi d'amour (Speak to Me of Love), starring Judith Godrèche. Prior to this, in 1995, she had made a nine-minute short film, L'Aube à

l'envers, which also starred her friend Godrèche.
---
Denise Lee Richards (born February 17, 1971) is an American film actress. She was born in Downers Grove, Illinois (southwest of Chicago, near Naperville). She later moved to California, and graduated from El Camino High School in Oceanside, California.

She is most famous for her appearance as Bond girl Christmas Jones in the James Bond film The World Is Not Enough (1999), as well as her appearances in films such as Wild Things (1998), Starship Troopers (1997) and the slasher flick Valentine (2001) alongside David Boreanaz and Katherine Heigl.

In December 2004, Denise posed for Playboy magazine.

She is the wife of actor Charlie Sheen. The couple have a daughter,

Sam, born on March 9, 2004.
---
DIE ANOTHER DAY
---
Halle Maria Berry (born August 14, 1966) is an American actress.

Berry was born in Cleveland, Ohio. She was named after Halle's Department Store, a local landmark. Although she is generally considered African-American, she is biracial, with a white English-born mother, Judith Ann Hawkins, and a black American father, Jerome Berry. Berry's parents divorced when she was four years old and she was subsequently raised by her mother, a psychiatric-ward nurse. She has an older sister, Heidi.

Berry was a popular student at her high school and was a cheerleader, honour society member, editor of the school newspaper, class president and prom queen. She subsequently attended Cuyahoga Community College.

In the late 1980s, she went to Chicago to pursue a modelling career as well as acting. One of her first acting projects was a television series for local cable by Gordon Lake Productions called Chicago Force.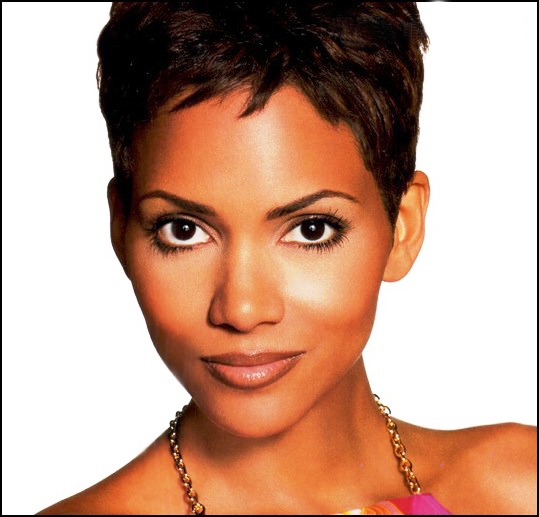 Berry auditioned for a role in an updated Charlie's Angels television series by producer Aaron Spelling. At the time, Spelling wanted one of the "Angels" to be a woman of colour. She did not get the role but she impressed Spelling with her skills. He encouraged her to continue perfecting her craft.

In 1989, Berry landed the role of brainy Emily Franklin in the ABC television series called Living Dolls. Her breakthrough feature film role was in Jungle Fever where she played a drug addict named Vivian. Her first co-starring role was in the film Strictly Business. Another one of her early roles was in a supporting capacity in the Flintstones movie where she played Sharon Stone. She played the superhero Storm in 2000 in the successful film, X-Men and again in the more successful X2: X-Men United (2003).Gothika was the first film that she "carried," i.e., the film focusing entirely on her.

She won the Best Actress Oscar in 2002 for Monster's Ball, becoming the first African-American woman to win this award. Interestingly, Berry had played Dorothy Dandridge, the first African-American woman to be nominated for a Best Actress Academy Award, in HBO's Introducing Dorothy Dandridge in 1999. Another similarity the two women shared was being born in the same hospital.

In February 2000, she was involved in an automobile accident when she struck another vehicle after running a red light and left the scene before the police arrived. Berry, who had sustained a head injury, later stated she had no recollection of the accident and pleaded to contest to a misdemeanour charge. She paid a fine, made restitution to the other driver, performed community services and was placed on three years' probation.

Having long refused to do any nude scenes, much was made of her first topless scene in the film Swordfish, a thirty second scene for which she was allegedly paid an additional $500,000. She followed this with a more extended nude love scene in Monster's Ball. As Bond Girl Jinx in 2002's Die Another Day she famously recreated the scene from Dr No, bursting from the surf to be greeted by James Bond, as Ursula Andress did forty years earlier.

Berry has been married twice. Her first marriage in 1992 to baseball player David Justice ended in a 1996 divorce. Her second marriage in 2001 to musician Eric Benét has resulted in a 2003 separation (and 2005 divorce) due to Benét's infidelity. She has never had children herself, but is close to her step-daughter India from her marriage to Benet, whom she legally adopted. She is currently dating Barbershop star Michael Ealy.

In 2003 Berry came top of FHM's 100 Sexiest Women in the World poll.

She has diabetes and is deaf (80% hearing loss) in one ear after being severely beaten by a former

boyfriend.
---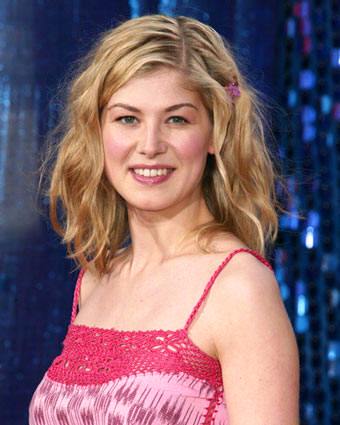 Rosamund Pike (born in London, January 27, 1979) is a British actress.

Pike was born into a musical family and studied English Literature at Oxford. She started acting very early, and during her college years appeared in various student productions (David Hare's Skylight, Arthur Miller's All My Sons and several plays by Shakespeare). Before graduating from Oxford, she played Fanny in the remake of Love in a Cold Climate (2001), a BBC mini-series based on two Nancy Mitford novels (The Pursuit of Love and Love in a Cold Climate). Pike became known to a wider audience with her role as

Bond girl Miranda Frost in Die Another Day (2002).
---









---
<![if !vml]>
<![endif]><![if !vml]>
<![endif]><![if !vml]>
<![endif]><![if !vml]>
<![endif]><![if !vml]>
<![endif]>Search Site Map Feedback Author